LAROME (42F) Perfum Femení
PIRÀMIDE OLFACTIVA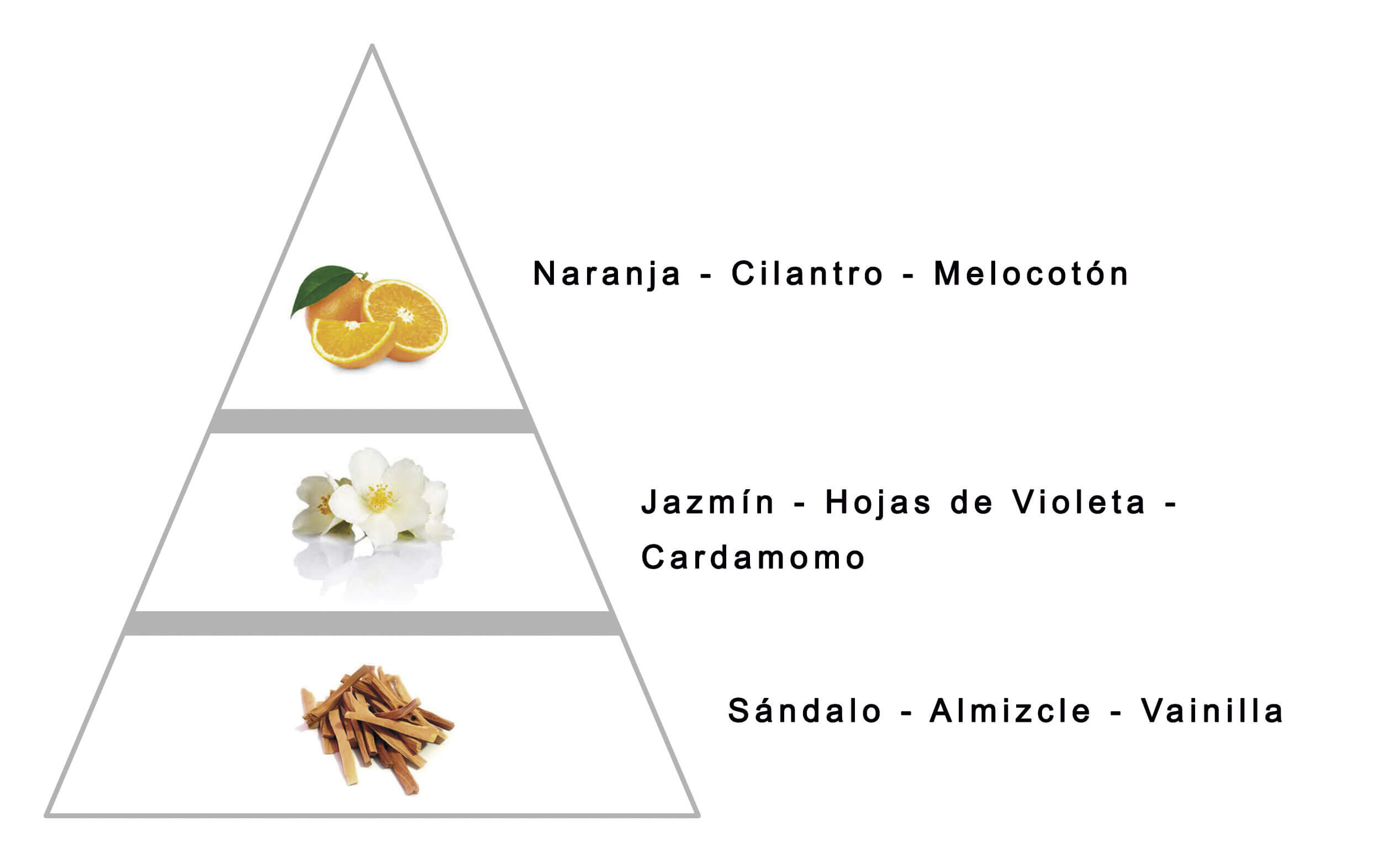 FLORAL-AFRUITADA
Perfum fresc i alegre .
La fragància s'obre amb notes afruitades i cítriques que inclouen taronja, préssec i coriandre, cosa que li dóna un inici vivaç i refrescant. Aquestes notes inicials es barregen amb un cor floral compost per gessamí i violeta, que aporten un toc suau i romàntic.
La base està composta per notes enfustades i vainilla, que li confereixen una calidesa subtil i duradora. Aquesta combinació d'ingredients crea una fragància equilibrada i versàtil que es pot fer servir tant durant el dia com en ocasions especials.
És un perfum juvenil, femení i modern que evoca una sensació d' alegria i vitalitat . És ideal per a dones que busquen una fragància fresca, elegant i amb un toc d' innocència .
COMPOSICIÓ PACK PROMOCIONAL Perfum de 100 ml + miniperfum de 10 ml presentat en cofre regal 19x19 cm
** El miniperfum de 10 ml no és la mateixa aroma que el perfum de 100 ml.
All product reviews comply with DIRECTIVE (EU) 2019/2161

Habia comprado otras veces aqui, pero no sabia que esta era touch of pink, me lo dijeron en mi peluqueria y menos mal, porque la tenia pendiente de probar. Una colonia muy rica.

El envio ha sido muy rapido y todo esta correcto

Me ha gustado mucho el tono floral, me parece una fragancia estupenda para uso diario

Es igual a la original, de 10.

Esta muy bien hecha y ademas perdura bastante el olor totalmente recomendable.

Huele igual a la original,muy fresquita para el verano y olor duradero

Olor muy fresco y alegre.

Es excelente, huele muy similar y ademas perdura bastante el olor. totalmente recomendable