GREENWICH by LAROME (1M) Perfum Masculí
PIRÀMIDE OLFACTIVA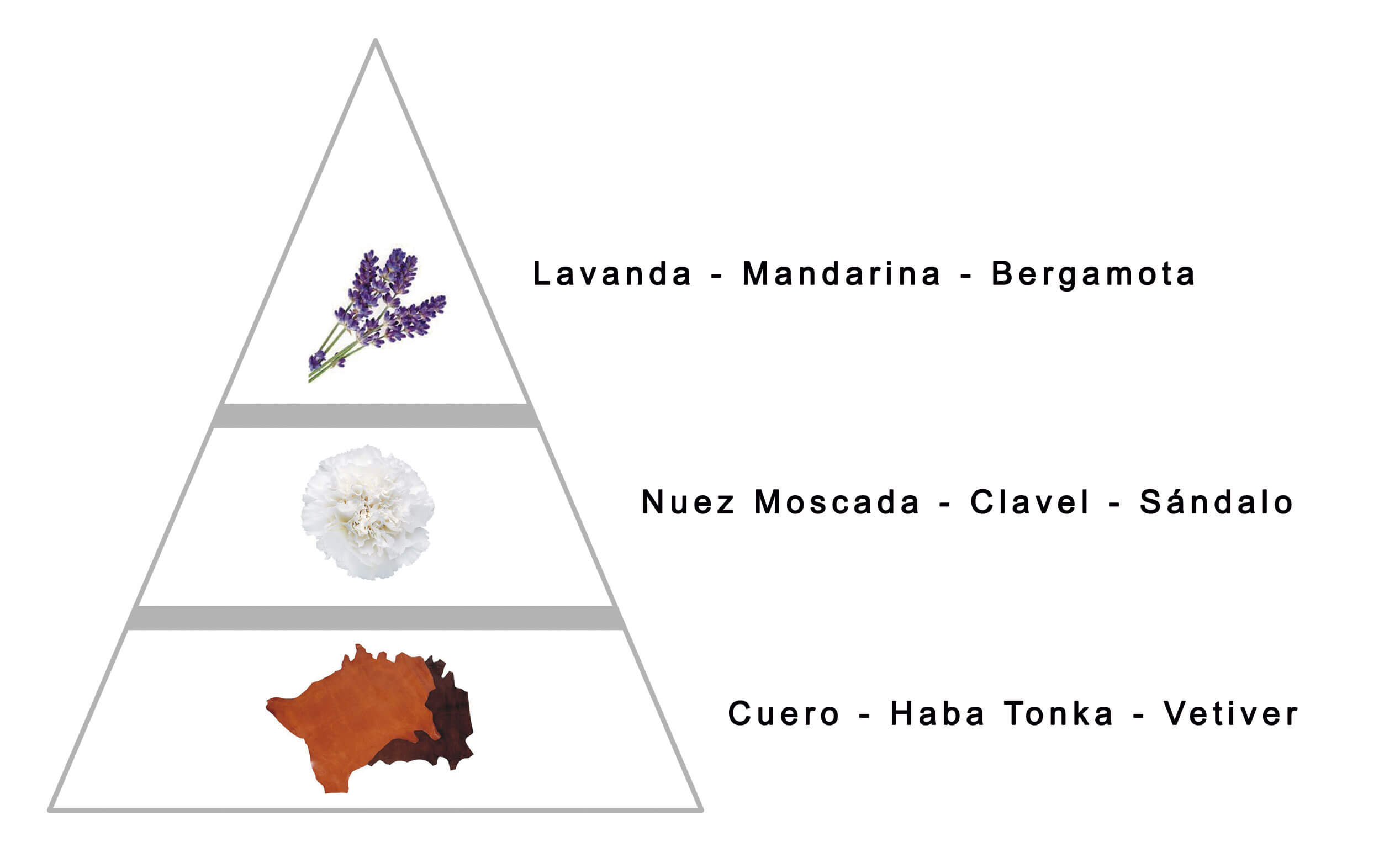 FUSTA - FLORAL ALMESC
Intensament seductora i sofisticada , desperta els sentits i captiva els cors. El seu aroma enfustat i floral, combinat amb notes fresques de mandarina, lavanda i bergamota , crea una sensació de força i elegància.
La fragància es desenvolupa amb el temps, revelant tons càlids i suaus de cuir, fava tonka i sàndal, que es combinen amb la frescor del clavell i l'espígol, creant una sensació d'equilibri i harmonia.
És un perfum de contraposicions, càlid i fred, fi i poderós, dolç i salvatge. El seu aroma distintiu i masculí deixarà una impressió duradora en tots els que l'oloren.
COMPOSICIÓ PACK PROMOCIONAL Perfum de 100 ml + miniperfum de 10 ml presentat en cofre regal 19x19 cm
** El miniperfum de 10 ml no és la mateixa aroma que el perfum de 100 ml.
All product reviews comply with DIRECTIVE (EU) 2019/2161
as expected and shipped quickly!❣️

Happy with the perfume as we expect from Larome and shipped quickly. Happy with your webshop!
PRODOTTO OTTIMO

PRODOTTO OTTIMO L\'UNICA COSA è DA MIGLIOREARE IL TRASPORTO PERCHE\' IL packaging ERA ROVINATO MA NON IL PRODOTTO, PERO\' DOVENDO FARE UN REGALO SONO STATA COSTRETTA A RICONFEZIONARLO
GRAZIE
Genial

Me encanta el original y este es clavado. Un 10 en aroma y duración en la piel.

Me encanta, es muy refrescante

Identica a la original. Dura horas.

Es muy parecido al original
Ok


Es muy parecida a la original y dura bastante.

El olor es buenisimo, muy conseguido y sobre todo muy duradera.

Como amante de Fahrenheit no podia no cogerme este perfume. Os compro desde hace a?os y siempre me sorprendeis.