PURO EXTREMO by LAROME (3M) Perfum Masculí
PIRÀMIDE OLFACTIVA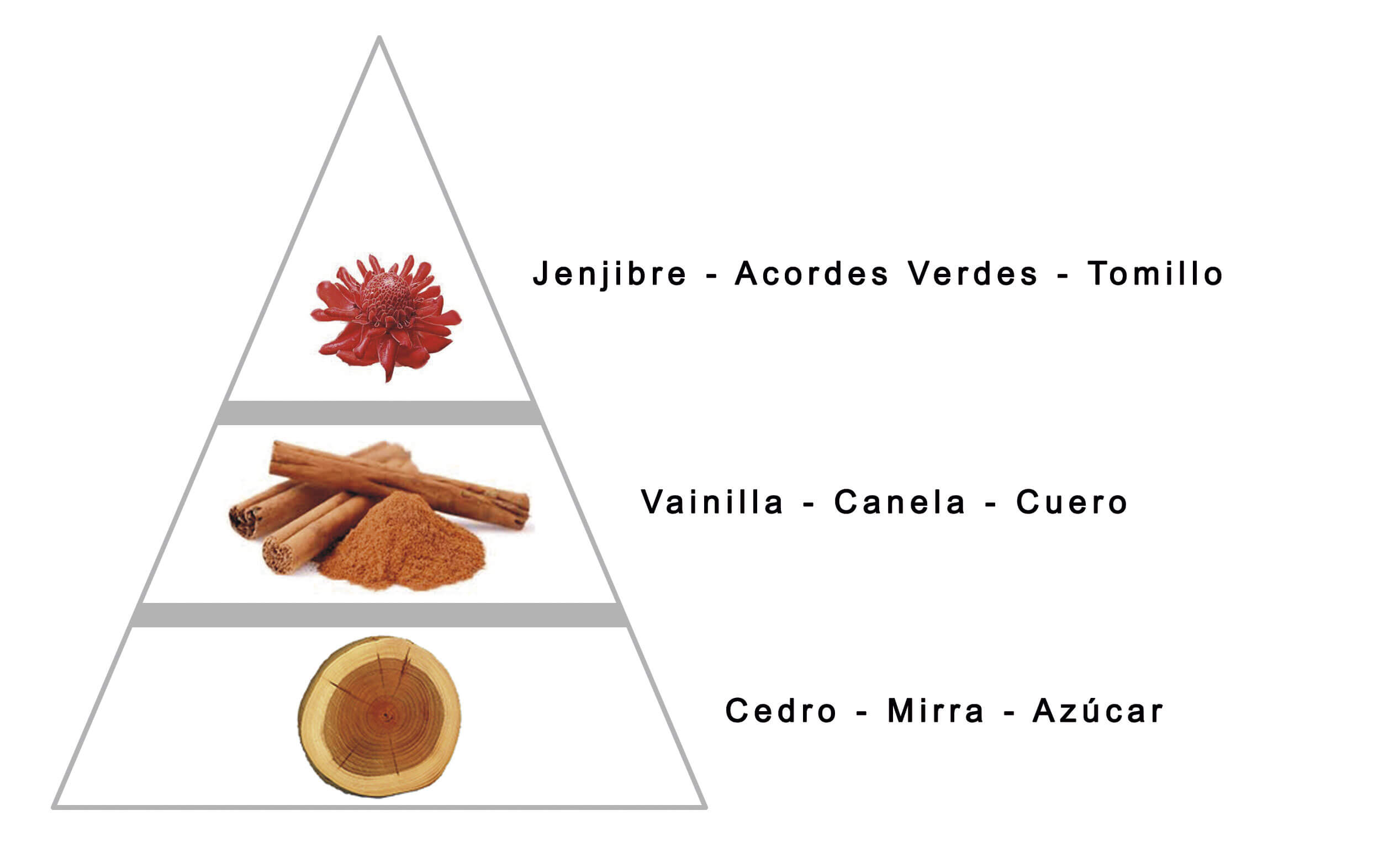 AROMÀTICA - ESPECIADA
Puro Extremo representa l'excés en estat pur. Un perfum de marcat caràcter seductor i provocador . En sortida una explosió de gingebre s'obre sobre la pell marcant el to fresc i jovial que s'acompanya de notes de farigola i plantes verdes. Ràpidament aquesta frescor és contrastada amb notes més càlides i seductores de vainilla i canyella que li atorguen un caràcter dolç i sensual. En el fons el cuir, el cedre i la mirra li donaran el toc elegant i profund. Un ambivalent perfum oriental que traspua sensualitat i descaradura.
COMPOSICIÓ PACK PROMOCIONAL Perfum de 100 ml + miniperfum de 10 ml presentat en cofre regal 19x19 cm
** El miniperfum de 10 ml no és la mateixa aroma que el perfum de 100 ml.
All product reviews comply with DIRECTIVE (EU) 2019/2161

Mi perfume del dia a dia. No me canso de usarlo.

Me encanta este perfume. Igual que el original y no te duele el bolsillo al comprarlo.

Muy buena calidad del producto

Es un perfume muy duradero, con un olor muy refrescante e igual al original. Lo recomiendo al 100%

Creo que vale la pena el precio y la rapidez de entrega.

Lo compre por curiosidad y me encanto.

Olor de diez y muy buena estela.