HOW TO USE
Apply morning and evening to face and neck.
<

Skin Performance improves intercellular communication, perceiving a visible anti-aging effect, firmer and more luminous skin, a redefined contour and a more youthful look. Its immediate and medium-term lifting effect smoothes the skin, erases wrinkles and fine lines and provides a radiant and luminous appearance.



IN VIVO EFFICIENCY TEST
ORCHISTEM
DATA BASED ON IN VIVO STUDY on 44 Caucasian female volunteers aged 45-65 years with lower face sagging. Facial application 2 times a day for 28 days with 1.5% Orchistem formulation.


RESULTS
Growth factor TGF +50%
Collagen synthesis +53%
Elastin synthesis +81%
Fibroblast proliferation +220%
Volume decrease (firming effect)) -11%
Gaze opening (lifting effect)) +7,6%
Increase in firmness +17%
Elasticity increase +10%
Radiance increase (luminosity) +13,7%
Decrease number of wrinkles -15%
Wrinkle area reduction -12%
Eyelid lift +13%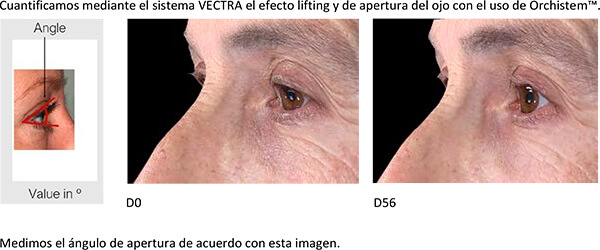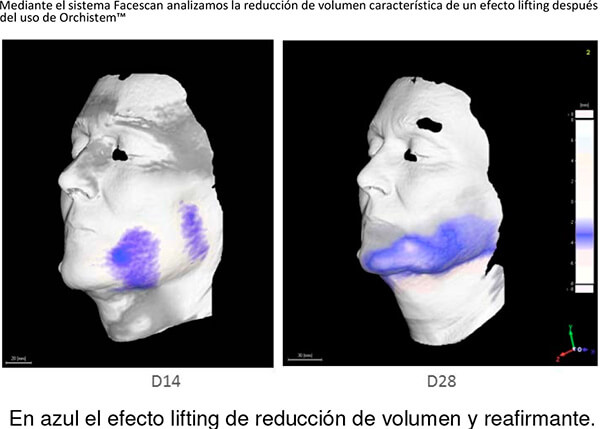 TENS-UP

The objective of the trial was to evaluate the in vivo efficacy of TENS'UP as a cosmetic active with a lifting effect. A panel of 15 volunteers (40 - 65 years old) made a single application of a 10% aqueous solution TENS'UP and assessed its effect at 5 minutes and 2 hours after application.

The subjective evaluation of TENS'UP obtains an excellent assessment regarding its lifting effect. More than 90% of the volunteers corroborate this immediate tightening effect, both 5 minutes and 2 hours after its application. Together the anti-wrinkle action is also highly valued by the volunteers.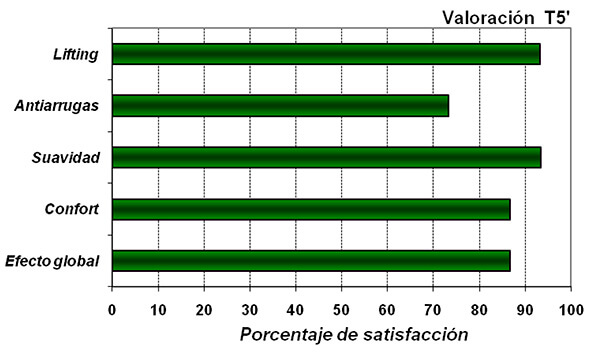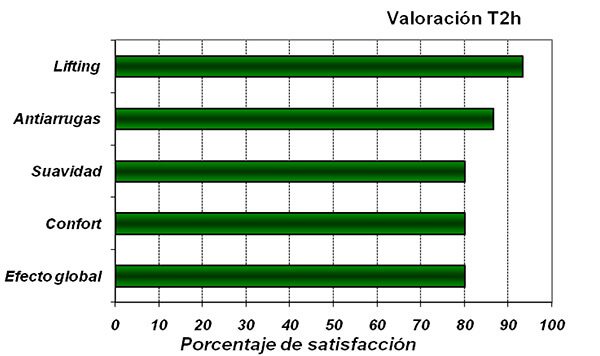 All product reviews comply with DIRECTIVE (EU) 2019/2161