The future is cruelty-free and we're building it

None of the raw materials we use to make our perfumes are tested on animals beforehand. Our perfumes are created with love and respect for animals and nature.
In a world where beauty often comes at the cost of animal suffering, we are committed to being different.
We have implemented innovative and  animal- friendly methods  to guarantee the effectiveness and safety of each of our products. We strive to go above and do things differently  and  pride ourselves on being a company that demonstrates that it is possible to create exceptional products without compromising ethics and social responsibility. We will continue to work hard to improve ourselves every day and make our contribution to a  better world.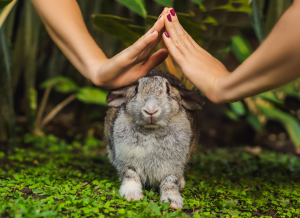 According to data from Cruelty Free International, the cosmetics industry tests more than 500,000 animals worldwide each year.

In fact, non-animal testing is often more efficient, reliable, and faster, proving that animal testing is cruel and unnecessary. This is why we are fighting to put an end, once and for all, to their experimentation for cosmetic purposes. No animal should suffer for our beauty.