TROFEO by LAROME (30M) Perfume for Man
OLFACTORY PYRAMID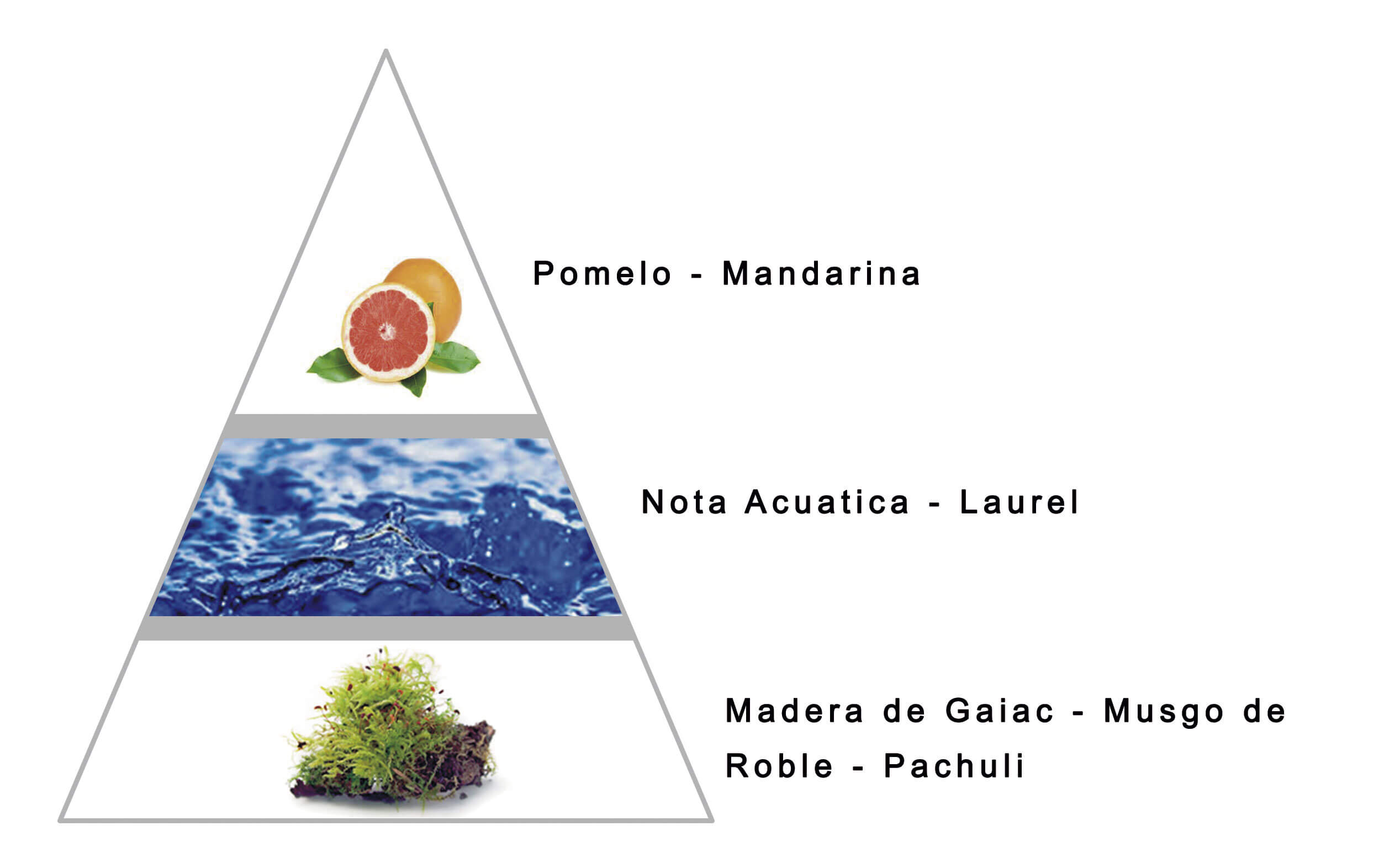 WOODY - AROMATIC
It radiates power and freshness , evoking a feeling of victory and success . Combine intense and fresh notes to create a feeling of irresistible power and strength .
In the top notes, the fragrance features a strong aroma of fresh grapefruit and bay leaves , giving the fragrance its distinctive and uplifting character. At the heart of the fragrance are marine notes, adding a refreshing, aquatic touch to the composition.
Finally, the composition blends with the depth of patchouli and oakmoss to create a seductive and alluring aroma. The combination of notes creates a unique and distinctive masculine fragrance that appeals to all the senses, enveloping men in a sense of confidence and power.
It is the perfect choice for men who want to stand out in any situation, be it a night out or a business meeting. Trofeo is a fragrance that is sure to leave a lasting and positive impression.
PROMOTIONAL PACK COMPOSITION 100 ml perfume + 10 ml mini-perfume presented in a 19x19 cm gift box
** The 10 ml mini-perfume is not the same aroma as the 100 ml perfume.
All product reviews comply with DIRECTIVE (EU) 2019/2161
Exquisito aroma

Me parecen deliciosos los aromas a maderas orientales.
Conseguido

2022-12-11
El producto nos convence mucho
Llevamos muchos años usándolo y no puede faltar y mucho menos sustituirlo por otro
Bom e duradouro

Bom e duradouro

Siempre pido este perfume y me encanta, lo uso todos los dias para la universidad y no me cansa. Muy buen perfume.

De todas las que os he pedido para mi esta es la mejor, es igualita a la original.

Me ha encantado, tanto el perfume como el packaging, muy elegante y distinguido.

Excelente perfume,huele genial y perdura bastante.

Como siempre todo genial. La mejor casa de imitaciones que he porbado, nunca defrauda.

Muy lograda tanto en olor como duracion.

Esta bastante bien y aguanta muy bien el trascurso del dia

Huele bien y tiene duracion. La recomiendo

Era para un regalo y le gusto mucho