The most sought after discontinued perfumes
In the world of fragrances, it is common for many iconic creations to be retired. This can be discouraging news for those who have found their favorite perfume in one of those discontinued jewels.
However, there is no need to panic. Although it may take a little more effort, there is still a chance to get your hands on those discontinued perfumes.
Why has my favorite perfume been discontinued?
In some cases, it is due to a decrease in sales . As trends evolve, it's only natural that some perfumes lose popularity. Tastes change and brands seek to adapt to the demands of the current market.
When a perfume is no longer in fashion , the brand may decide to discontinue it to make way for new creations that are more relevant to today's audience.
But you don't need to treasure the last drops of your favorite perfume! At LAROME we are always very aware of the most sought after discontinued perfumes so that you can use them again.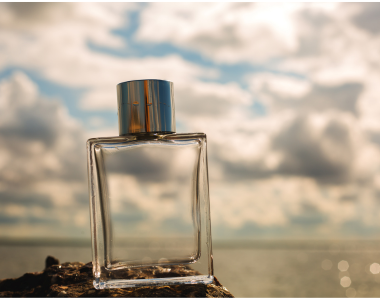 The most desired discontinued perfumes and our equivalent version
DUDA by LAROME (3F)
This fragrance envelops you with its floral and fruity freshness. Its juicy notes of Italian blackcurrant and lemon intertwine with the romantic charm of rose and jasmine. A warm base of amber and vanilla adds a touch of sensuality to this captivating fragrance.
This perfume has a fruity apricot opening. In the heart, the combination of orchid, jasmine and bergamot, provide a unique femininity and elegance, before giving us the end of its olfactory journey with shades of honey and incense.
This captivating fragrance immerses you in a universe of purity and calm. The initial notes of ella awaken the senses with a soft breeze of fresh freesia and peach. In her heart, a bouquet of lilies blooms. As a background, woody and coffee notes unfold , providing a touch of sensuality and warmth to the fragrance.
Its opening notes dazzle with a rainbow of juicy, luminous fruits of peach and apricot . At the heart of it, an exquisite combination of roses and violet blooms.
Its initial notes dazzle with a symphony of exotic and luminous flowers. In the heart of it, a sophisticated and enveloping floral bouquet blooms, where mimosa, tuberose and orange blossom intertwine creating a melodic harmony. As a background, warm and sensual notes of vanilla and amber unfold.