MISS COCO by LAROME (35F) Perfume for Woman
OLFACTORY PYRAMID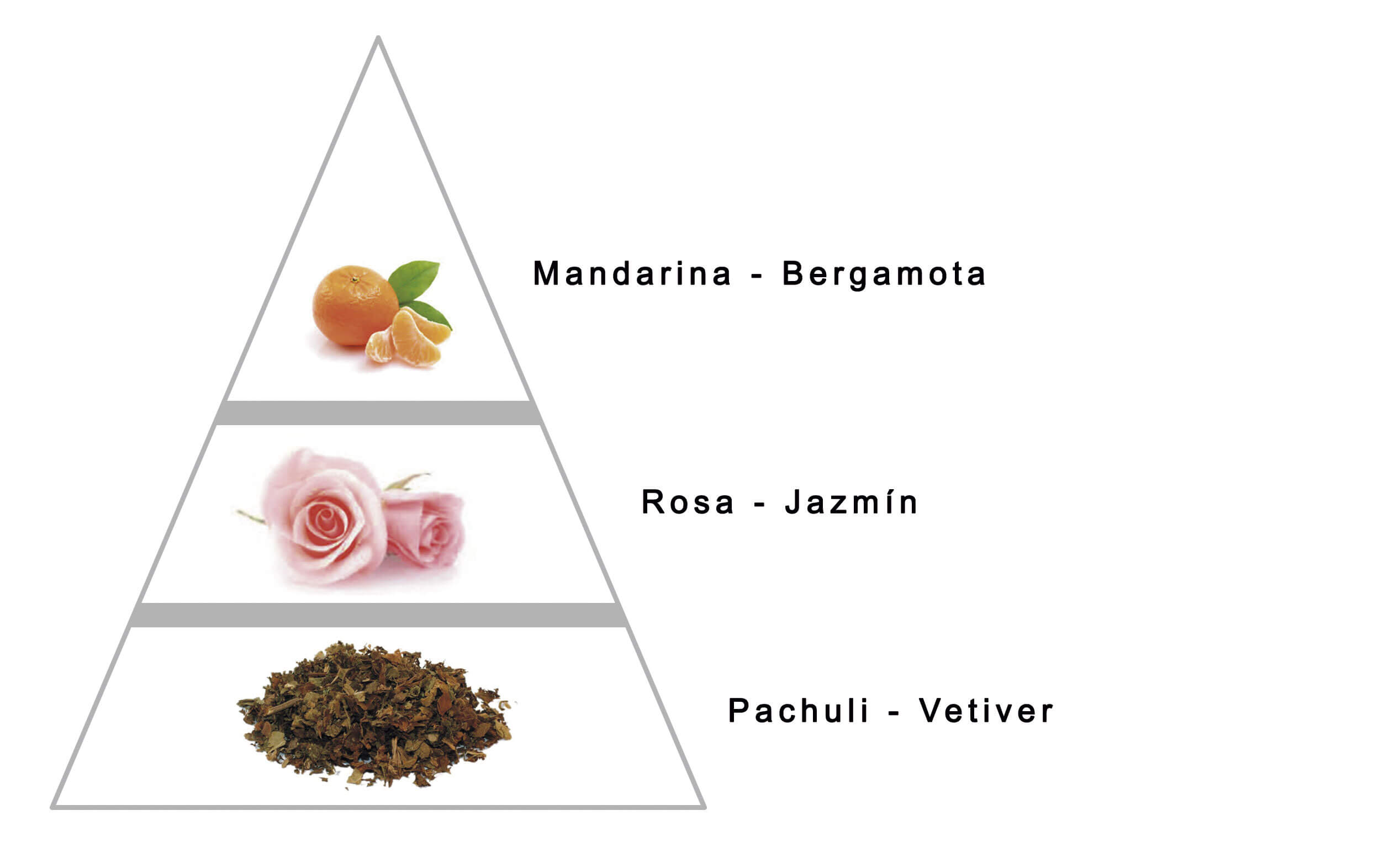 CHIPRE-FLORAL
Fresh and floral fragrance that combines femininity and strength in a unique and captivating blend.
The top notes, with a touch of fresh bergamot and sweet orange , invite you to immerse yourself in a world of elegance and sophistication. At the heart of the fragrance is a harmonious blend of rose and jasmine , evoking the image of a blooming garden in spring. The rich and sensual base note is essentially composed of patchouli and vetiver .
It pays homage to French elegance and style, with a fresh and timeless essence that captivates the senses and envelops the skin in an aura of sophistication and femininity.
PROMOTIONAL PACK COMPOSITION 100 ml perfume + 10 ml mini perfume presented in a 19x19 cm gift box
** The 10ml mini perfume is not the same scent as the 100ml perfume.
All product reviews comply with DIRECTIVE (EU) 2019/2161
Acertado

Muy bien, se parece mucho. El aroma dura.
Ha cambiado el olor

Me da la impresión que han modificado algo en la fórmula,ya que no huele como los primeros que compraba

Es super buena ademas el olor dura mucho y es de buena calidad

Muy conseguido y persistente

Huele igual! Me encanta!

Huele genial y super parecido al original

Bien, no tan intenso como el original, pero se parece mucho. Buena relacion calidad/precio.

Igual a la original de Chanel, tienen el mismo olor aunque esta me parece que dura un poco menos.

Envio rapido y el perfume muy logrado

Me encanta porque tiene un aroma muy suave y me dura toda la ma?ana.

Estoy muy contento, olor muy rico y duradero. Repetire

Tiene una fragancia muy agradable dulce y floral, muy recomendable.
Gran imitación

Llevo años comprándolo y estoy encantada. El envio también es genial,muy rápido!
Answer:
Muchas gracias Macarena. Un saludo