LAROME (78F) Perfume for Woman
OLFACTORY PYRAMID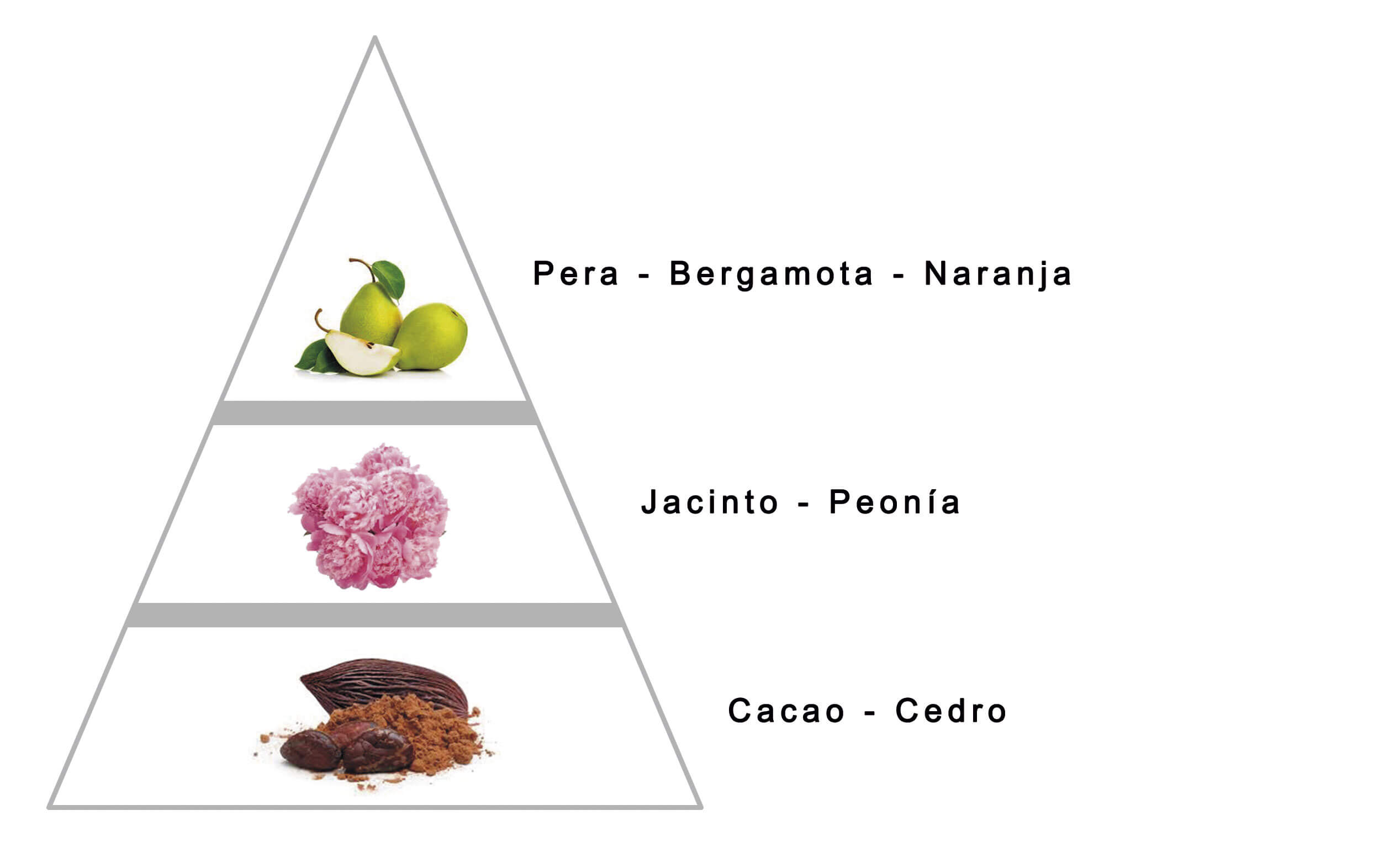 FLORAL - FRUITY
A cocktail of fruits and white flowers.
The top notes of pear, bergamot and blood orange are fresh and vibrant, while the heart of hyacinth and caramelised peony adds a sweet and succulent note. The background is sweet and juicy with a woody note of cedar that warms on the skin with cocoa and vanilla.
It is a fragrance that will make you feel happy, radiant and full of energy, like a sunny summer day.
PROMOTIONAL PACK COMPOSITION 100 ml perfume + 10 ml mini perfume presented in a 19x19 cm gift box
** The 10ml mini perfume is not the same scent as the 100ml perfume.
All product reviews comply with DIRECTIVE (EU) 2019/2161

Me encanta este perfume . Tengo el original y se parecen un monton. Para el precio que tiene esta muy bien y repetire .

Excelente!!

He tenido el original y huelen muy parecido. Me encanta.

Huele exactamente igual al Anais y tiene una estela y durabilidad brutal.

Solo he tenido una muestra del original y me ha parecido exactactamente igual

Me ha encantado, imitacion muy acertada

Me ha gustado mucho en cuanto aroma y duracion

Muy elaborada y un olor muy a limpio.

Me encanta, es un aroma muy agradable, me dan ganas de no dejar de olerlo y bastante duradero en mi.

Relacion precio calidad, bueno