ODISSEA FOR MEN by LAROME (22M) Perfume for Man
OLFACTORY PYRAMID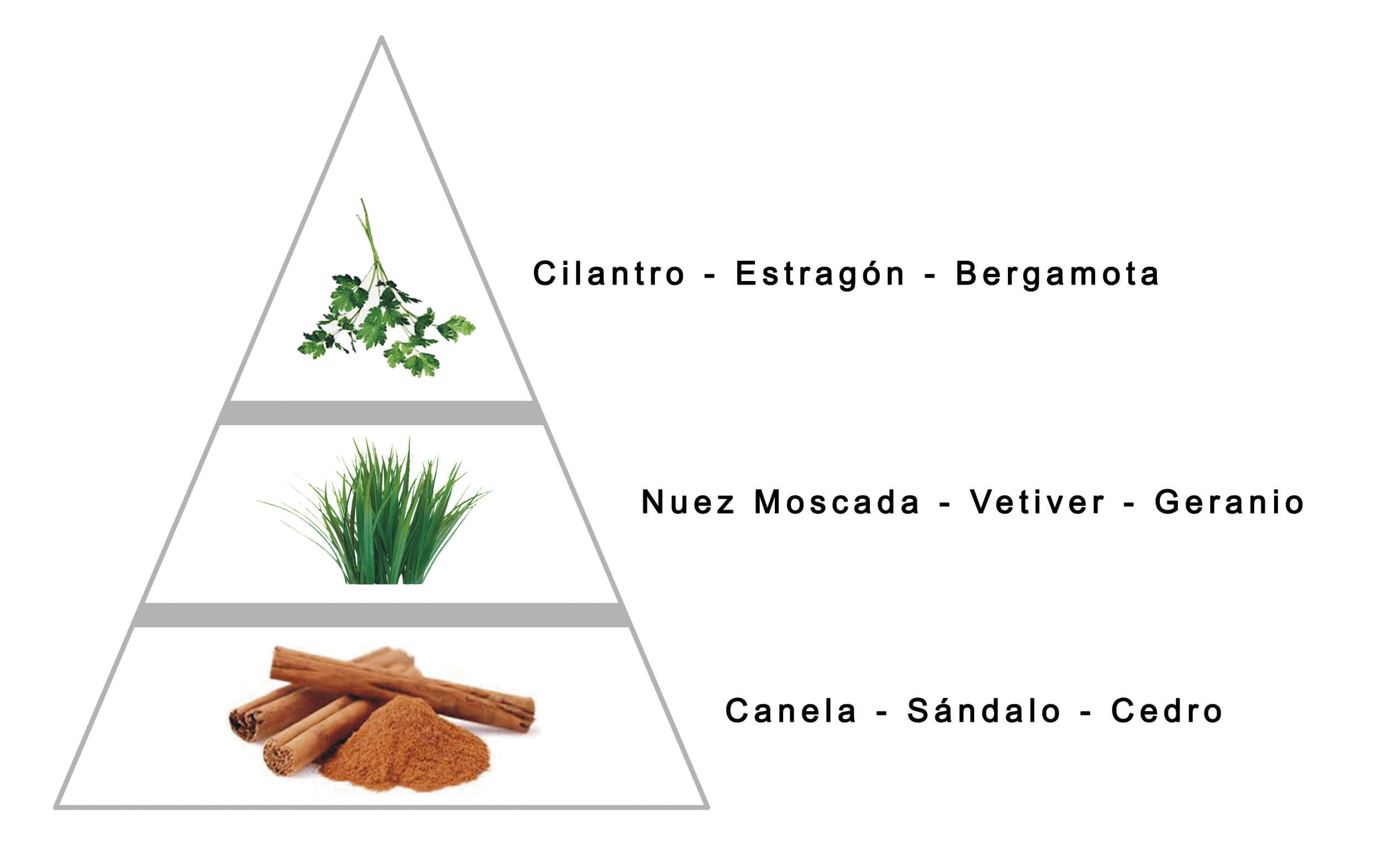 ACUATIC - WOODY
Elegant and timeless, designed for modern men looking for a unique and sophisticated olfactory experience.
The fresh and vibrant top notes of bergamot and tarragon combine with the aquatic freshness of coriander and sage , to create a fresh and revitalizing fragrance. At the heart of the fragrance, geranium , nutmeg and vetiver bring a sense of warmth and comfort, while the base of cedar, sandalwood and cinnamon brings a sense of depth and mystery.
It is a versatile and balanced fragrance , suitable for any occasion, from business meetings to romantic dinners. It is a perfect choice for men looking for a fragrance that makes them stand out for their elegance and sophistication, without losing their masculinity and virility.
With Odissea any man can enjoy a refined and distinctive olfactory experience that will leave a lasting impression on anyone who crosses his path.
PROMOTIONAL PACK COMPOSITION 100 ml perfume + 10 ml mini-perfume presented in a 19x19 cm gift box
** The 10 ml mini-perfume is not the same aroma as the 100 ml perfume.
All product reviews comply with DIRECTIVE (EU) 2019/2161

Un perfume riquisimo. Me parece muy conseguido, aunque un poquito mas suave que el original. Aun asi, merece mucho la pena.

Huele muy bien.El envio ha sido rapido Volvere a comprar aqui.

El olor es casi igual que el original. Muy bien la relacion calidad - precio.

Muy buena replica , ademas de duradera

Gran producto

El perfume es bastante similar y huele muy bien. En cuanto a su duracion es bastante buena sobre todo en la ropa, mas que en la piel.