ADICTIVE by LAROME (41F) Perfume for Woman
OLFACTORY PYRAMID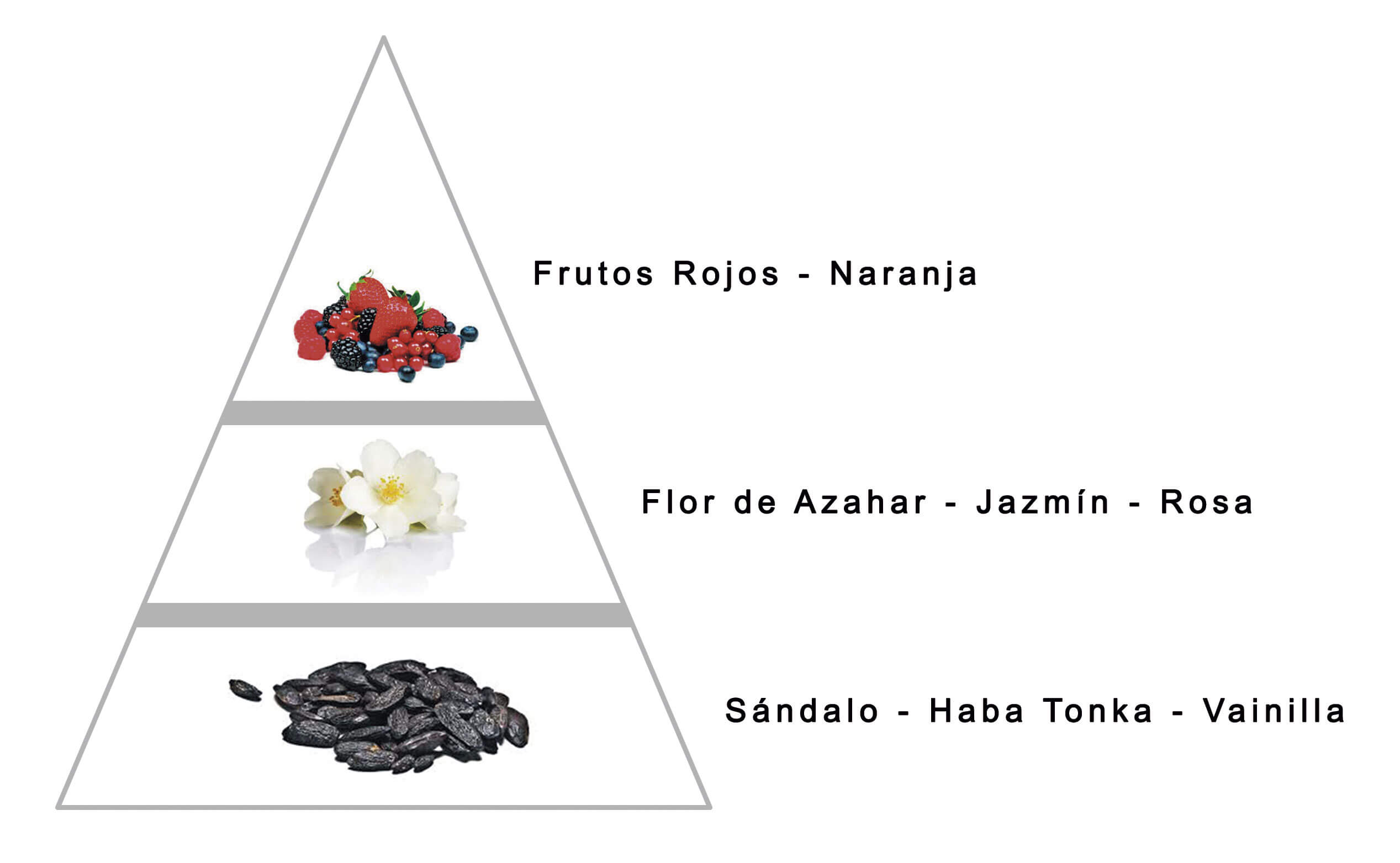 ORIENTAL-VANILLA
With open notes of mandarin and silk tree, with a wide unfolding of freshness. It is followed by an average note of Queen of the Night, a rare flower that grows in Jamaica, only remains open for a few hours, and grants a vanilla sorceress aura. The rose and the jasmine complete their floral heart, wrapped in the warm light of the orange blossom. The fragrance ends with notes of Bourbon vanilla, Mysore sandalwood and Tonka bean. It is the perfume of the passionately intuitive woman, who rejects duties and does not believe in frustrations.
PROMOTIONAL PACK COMPOSITION 100 ml perfume + 10 ml mini perfume presented in a 19x19 cm gift box
** The 10ml mini perfume is not the same scent as the 100ml perfume.
All product reviews comply with DIRECTIVE (EU) 2019/2161
Muy recomendable

Es muy parecido a la última reformulación de Addict, no a la primera versión. Deja un aroma delicioso a jazmín dulce que a mí me resulta adictivo, como su nombre indica. El olor se sigue percibiendo sutilmente en la ropa al día siguiente.

Parece la original, huele casi exactamente igual

Me gusta mucho este perfume, es igualito al original y me dura en la piel todo el dia! Un 10

Esta muy bien conseguida y buena duracion por el precio que tiene merece la pena

No hay nada que mejorar ha sido perfecto

Buen perfume, calidad inmejorable.

El olor que queda en la piel es igual al original, pero permanece menos tiempo.

Excelente

Me encanta!!!! ya la he comprado en otra ocasiones. Tengo la original y la fragancia es igual, igual.

Olor calcado al original de Dior y muy duradero. Me encanta.

Hace muchos a?os use el perfume original, y esta esta muy bien conseguida, huele practicamente igual.