HOW TO USE
Apply morning and evening to face and neck.

Hydro-Active is a product that renews the skin's mitochondria, allowing the cells to recover their energy and diminish the signs of aging, such as wrinkles, roughness and heterogeneity of the skin tone.
High levels of moisturizing ingredients help restore the skin's hydrolipidic barrier , leaving it looking healthier and brighter.
IN VIVO EFFICACY TEST
In an in vivo efficacy trial conducted on a panel of 32 women between the ages of 40 and 60 with facial signs of aging skin, a formulation containing 1.5% DetoskinTM and placebo was applied to the face and forearms for 56 days. Various instrumental measurements were performed on days 0, 28, and 56.
The results obtained were the following:
- A 53% increase in collagen synthesis and a 92% reduction in the enzyme MMP-1, which degrades collagen, was observed .
- Hydro-Active demonstrated a skin detoxification capacity , with a 64% reduction in reactive oxygen species (ROS).
- In just 28 days, a 7% increase in the thickness of the epidermis and a 9% improvement in the area occupied by the dermal fibers was achieved.
- Upon reaching 56 days of application, there was an 11% increase in the thickness of the epidermis, a 28% increase in the area of ​​the dermal fibers and a 50% increase in the area of ​​the papillary formations, which indicating a reduction in the flattening of the papillae of the dermal-epidermal junction.
- In addition, there was an 8% increase in the homogeneity of skin tone, a 9% increase in elasticity , a 9% reduction in the number and volume of wrinkles, and a 10.5% decrease in the roughness of the skin.
These results were presented at the International Federation of Societies of Cosmetic Chemists (IFSCC) Congress, highlighting the benefits and efficacy of Hidro-Active.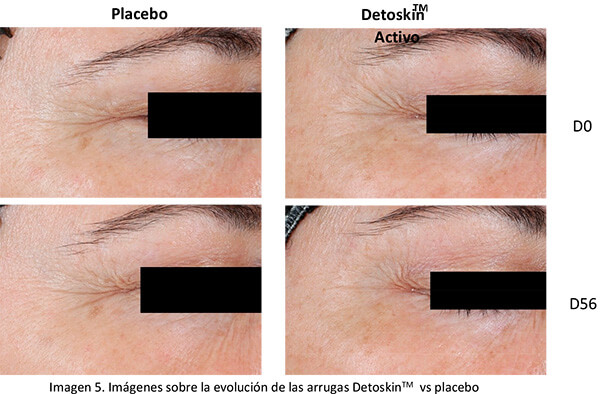 All product reviews comply with DIRECTIVE (EU) 2019/2161